Our Catalog
Our Price list
Our Order Form
Diesel

Detail

In cooperation with qualified builders and suppliers of live steam hobby services, Railroad Supply Company objective is to foster expansion of the hobby by working with and publicizing the extensive talent and diversified capability available to help newcomers as well as old timers who want to expand their participation in the hobby.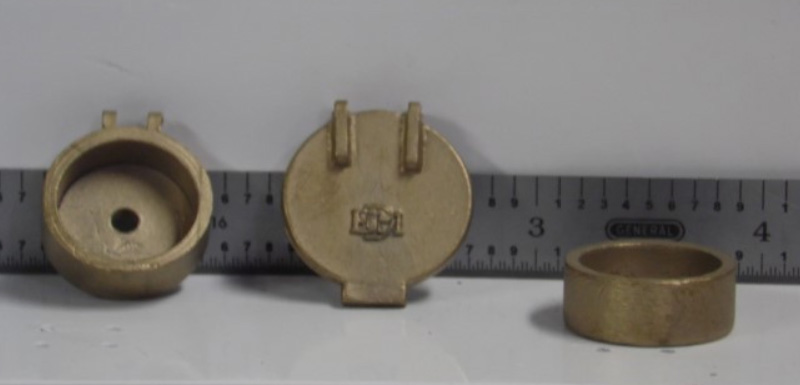 Freight &

Cars Accs

Another objective is to provide a network of alternative sources with specialized capabilities and geographically situated to make it more convenient and affordable for many who otherwise might not be able to participate. We are pleased to recommend the individuals and firms in this directory.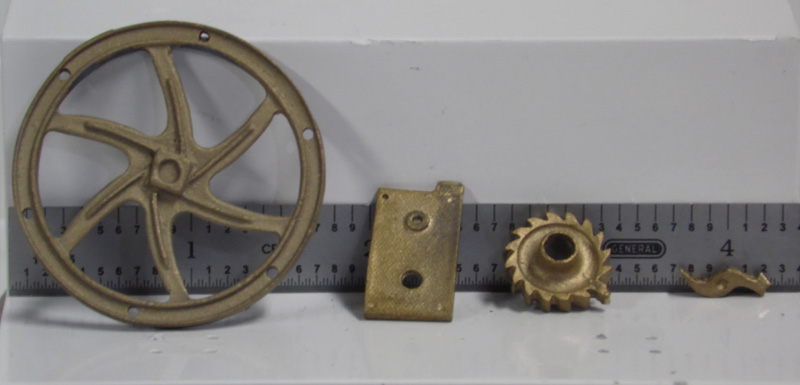 Steam &

Tracks Accs

They are well qualified in the areas briefly described for each listing and can be depended upon to render valuable assistance and service to others in the hobby. They operate their own businesses independent from Railroad Supply Company and may be contacted directly for desired products or services.
West Coast

East Coast

Boilers

Services
The listing below is current as of the date this catalog was published. Additions and changes from time to time may be anticipated and will be updated accordingly or as requested
Banning Locomotive Works, LLC
Jesse Banning
173A Business Park Loop, Sequim, WA 98382
Phone: (360) 477 - 4743
Website:
http://www.banninglocomotiveworks.com
Jesse is well known from his attention to detail when it comes to building locomotives from ¾ inch to 18-inch gauge. He has built a few Railroad Supply locomotive for a few customers out on the west coast. He has passion and enthusiasm with every project he does from using original designs to complete renovation, he can get the job done.
---
Ben Renard
10267 carefree drive
Santee, ca 9207
Phone: (619) 933 - 2623
Email:
benscale160@yahoo.com
---
Mike has been building and machining locomotives even before he owned RSC. Many projects have been completed from building freight and passenger cars to electric diesel and building / complete rebuilds & painting and detailing locomotive from 3/4" to 16" Gauge. Right now, he's in the process of completely rebuilding an American, building 2 new Moguls, a consolidation, 3 USRA Heavy Mikado's and USRA Mountain.
Railroad Supply Company
Michael McClure
12 Westray DR, Nashua, NH 03062
Phone: (603) 891 - 6411
Website: http://www.railroadsupply.com


---
Matthew works in the aerospace field and is in the live steam hobby. Matt is currently constructing a Canadian Pacific G5C 4-6-2. He has a shop with CNC milling (high speed drill / tap), Manual milling and turning, Plasma cutting, MIG and stick welding capabilities, and has CMM inspection experience along with Aerospace manufacturing and quality engineer. He also is a standard gauge locomotive mechanic. He is currently preparing for an ISO 9001 audit sometime next year.
Vermont Locomotive Works LLC
Matthew J. Purdy
2964 VT RT 232, Marshfield, VT, 05658
Phone: (802) 426-2050
Cell: (603) 247-5889
E-mail: vermontlocomotiveworks@gmail.com

---
Marty is well known in the hobby and provides high quality boilers. He has been building boilers since 1978 and can design and build new boilers or inspect and repair your old boiler. He has made locomotive boilers for Allen Models, Little Engines and Railroad Supply too custom-made Boilers.
Ridge Locomotive Works, LLC
Marty Knox
PO Box 510 Freeland, MI 48623
Phone: (989) 714 - 4671
Email: marty@ridgeboiler.com
Website:
http://www.ridgeboiler.com
Contact Railroad Supply Engineering Consulting & Design Track and Assembly Services Custom Painting & Finishing - Mike - (603) 891-6411

Other helpful Resources
The Home Machinist
https://www.chaski.org/homemachinist/
Building a locomotive, yourself? Have a technical question? You can get support in machining and/or building by contacting the board. Joining the board is free. Once there, you can post a question in the Live Steam Forum and get replies from other folks with knowledge to help answer your questions for those building a steam locomotive as an example. International Brotherhood of Live Steamers
https://www.ibls.org
International Brotherhood of Live Steamers is another great resource tool. A lot of information about standards for the hobby are posted on here. Also, People from the past to present who are well known in the hobby to Clubs listed worldwide.
I'm always impressed with the services. I am glad I stumbled on RRSC very helpful bunch of guys and girls and do they know their stuff. I would recommend them to anyone that needs the best parts money can buy. By the Way guys the website looks great.

John Jacobs, MA
I am very pleased with your services. Steve my sales rep was very helpful in guiding me through my purchase. I would definitely recommend Railroad Supply Company to anyone. As you know our area of hobby has a limited number of suppliers and they know it. Not these guys.

Michael Fields, NC
I totally recommend your services. Great bunch of guys and willing to help. They answered all of my questions and I will continue to buy from this trusted source. Keep up the good work and never change. Parts are also not too pricey.

Patrick, Clive, NJ
I really enjoy building and putting together these trains. these guys made it easy and I will recommend them to anyone that needs great customer service. they really know thier stuff and boy did I need all the help I could get.

James Edwards, ME